System Integrations
We create seamless system interactions.
Many of our clients rely on multiple third-party applications for their business operations, and we are adept at incorporating these into our development projects. During our technical requirements gathering process, we will identify any existing dependencies and proactively anticipate how best to include them in the design of the software. We will also call out instances where certain requested functionality may be best handled by an outside service.
Intelligent Integrations Alleviate the Need for Double Data Entry
We believe in the power of a harmonious, efficient system, and know that businesses function best when all their tools work together. Whether you need to integrate Salesforce, Twilio, an existing CRM system or any other outside service, we have the tools and the experience to make it happen. Start a conversation with us today to learn how we can eliminate redundancies in your business workflows and make your operations as streamlined as possible.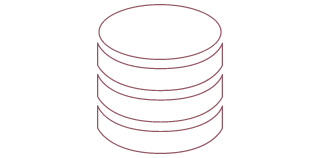 Our expertise in system integrations helps automate processes and save our clients' time through effective support.