System Integrations
We enjoy creating seamless system interactions.
System Integrations are a common project for A•VIBE. Our clients come to us needing to integrate their third-party applications with their website or web application regularly and is a common component in most of our development projects. During technical requirements gathering, our team can utilize existing system documentation and functional specifications to ensure that data is seamlessly integrated.
Integrations Eleviate the Need for Double Data Entry
A•VIBE's expertise in successful system integrations saves our client's time and money by eliminating the need for their staff to manage data in multiple systems. Whether you need to integrate Salesforce or a robust ERP system; you've come to the right place.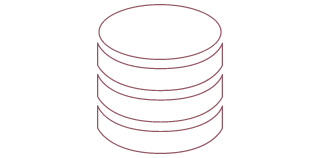 Our expertise in system integrations helps automate processes ultimately saving our clients' time by effectively supporting their workflow.