Strategy Workshop
Working together to design solutions that work for you
During our focused strategy Workshop, we work with you and your team to understand your day-to-day activities, what you like and dislike about your current processes, and how we can leverage technology to help accomplish your goals. By closely studying the documents and processes that your organization uses, we can fully explore the pain points you face, and ensure that the custom software solution we develop is tailor-made to fit the needs of you and your audience.
Our experienced team will schedule and organize the workshop, taking the lead throughout the process. By the end of the workshop, we will present you with an initial roadmap detailing the key features of the proposed solution. This roadmap will be referenced and developed throughout regular check-in meetings that we will hold throughout the project.
Starting your project with a Strategy Workshop ensures that we have clarity on your project goals and objectives, understand your target audience and market, and have a clear plan for success. Additionally, it provides an opportunity to identify potential roadblocks and challenges early on in the process.
Start a conversation with us today to learn how a Strategy Workshop can be customized to fit your needs.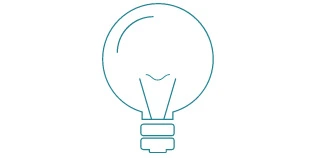 Starting your project with a focused strategy workshop ensures success at every stage.