Internet Marketing
Clear communication with the world is the ultimate goal.
Internet marketing strategy and implementation is paramount to achieving long-term and short-term web project objectives. We consult our clients on how best to implement vital marketing initiatives, such as Search Engine Optimization (SEO), Google™ Ads, and social media campaigns, to achieve consistent streams of targeted traffic to their websites.
Increase Search Engine Visibility Through Optimization
Search engine optimization ensures that a website is accessible to a search engine and improves the chances that it will be found during normal searches. Our primary focus is to develop and design websites that are "search engine friendly." We do this by implementing an Internet marketing plan that includes search engine optimization, keyword generation, and a strong link popularity that helps our clients achieve their marketing goals. At AVIBE, we help grow our clients' business operations based on our years of experience in Internet marketing, bringing their online presence to the next level.
Keyword Research and Placement
Using the right keywords is the basis of all search engine optimization success. We provide extensive keyword research to establish the most appropriate keywords for your search engine marketing campaign. All content, titles, meta tags, and image tags on every page will be individually optimized.
Messaging that Produces Conversions
Creating an effective online presence requires consistent messaging and the use of meaningful assets. AVIBE's team will develop the project's content and assets, including strong copy writing supported by powerful images and videos.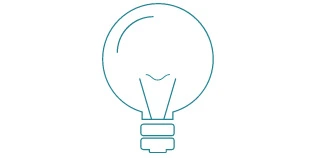 We will identify and implement the brand's unique messages so that the website's visitors and users will stay engaged and convert into customers.