e-Learning
Sharing knowledge is a sophisticated process. We have the answers.
Higher-Learning Systems—Design and Development
AVIBE's experience in learning management systems and custom e-learning development has made us the authority in the field of online learning solutions.
e-Learning development projects begin with a consultation to establish the unique needs of each client's learning management system, followed by a clearly outlined process in which we combine advanced programming and user-oriented design to produce outstanding online learning management systems.
AVIBE has designed and developed custom e-learning solutions for a variety of clients. We are leaders in this burgeoning industry, building effective learning management systems and focusing on creating optimal online learning experiences. Past projects include self-directed, online, module-based learning and certification courses, which have enabled thousands of users to advance their education and meet certification needs with our clients' e-learning systems.
Designing Rich Learning Experiences
Our instructional design team works with clients to develop an e-learning experience that matches the needs of their community. We help clients answer critical questions about their learners, their content, and the technical options for bringing these variables together in a digital environment.
With years of experience in corporate training and public education, along with a rich understanding of learning theory, we can provide a range of dynamic platforms that encompass blended-learning and stand-alone e-learning products.
From the beginning of each project, we help clients engage in the process as much as they want, encouraging them to share their expertise and critical technical considerations. The result is a content-driven, e-learning experience that reflects the unique needs of each organization.
Building Online Educational Tools
Whether creating an online learning system that caters to international business professionals, or using the latest educational technology to educate youth on safety issues, AVIBE's practiced team of instructional designers and web developers are here to ensure success for any organization with their e-Learning needs.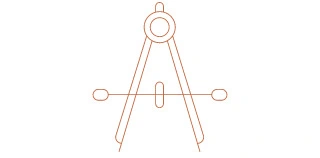 AVIBE's experience in learning management systems and custom e-Learning development has made us leaders in the field of online learning solutions.