Responsive website & design personality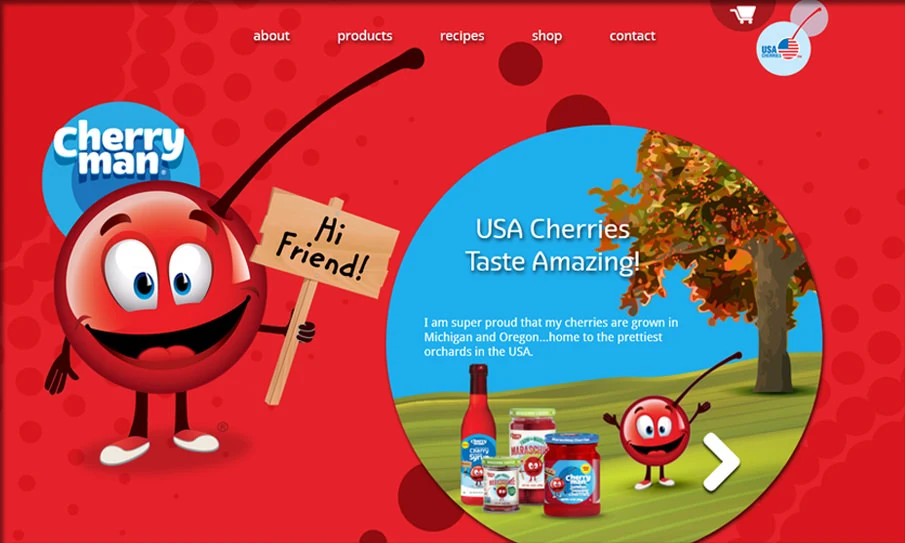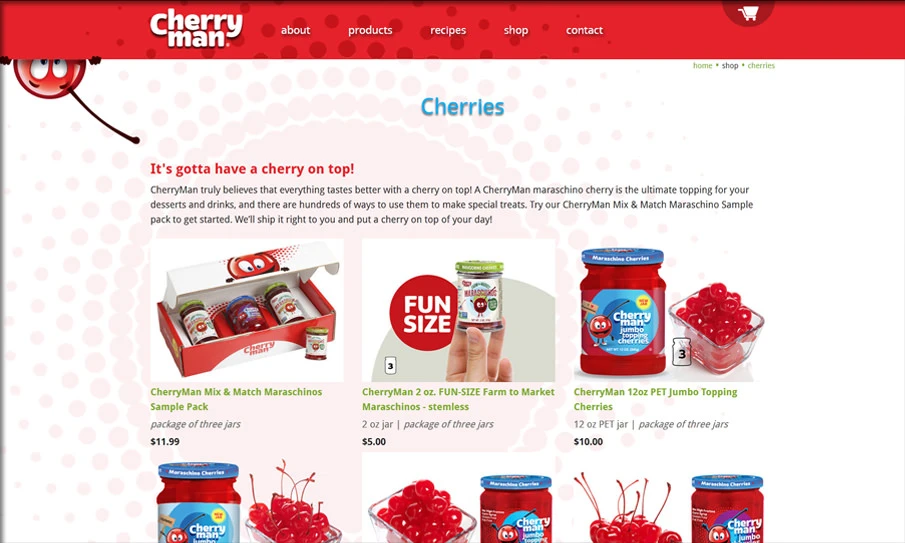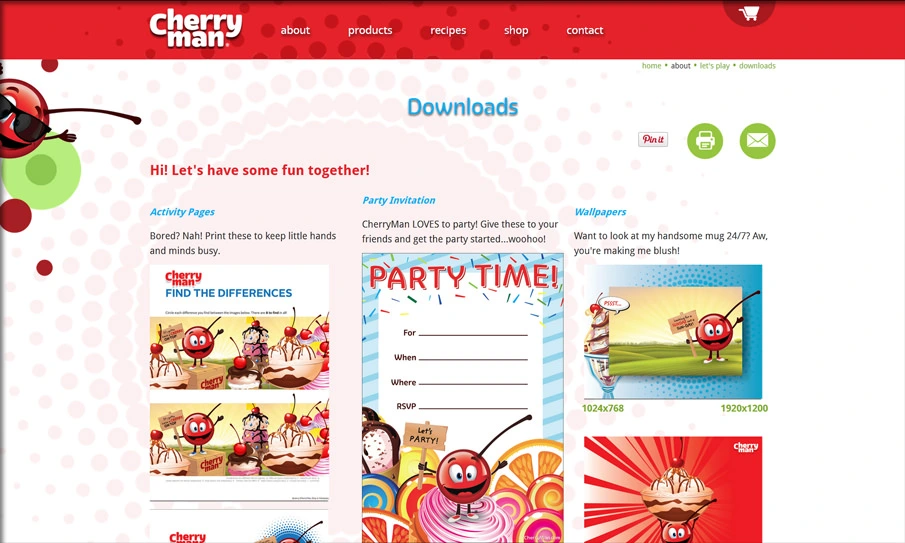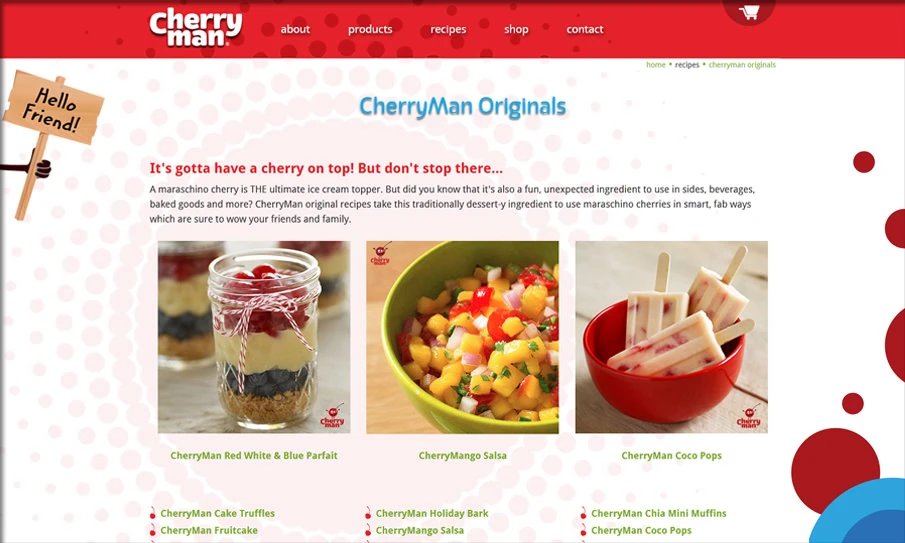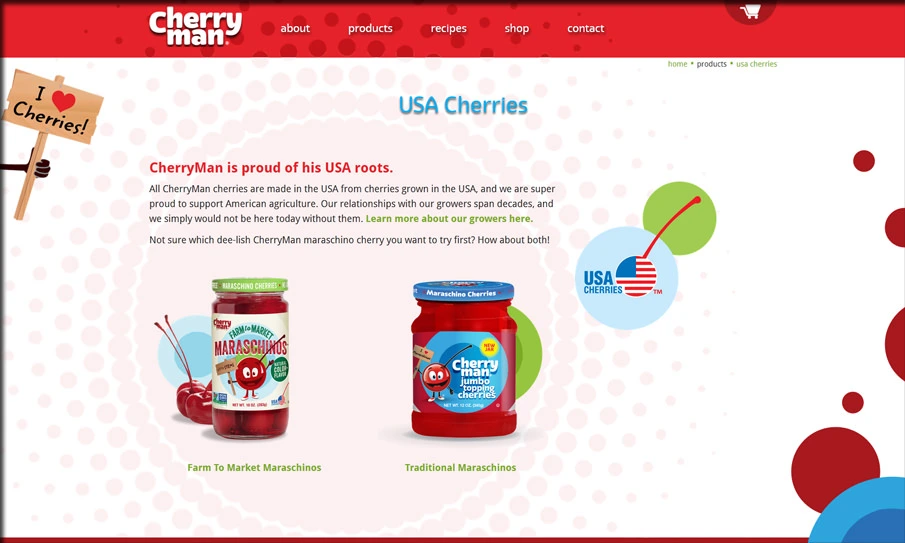 CherryMan is a fun and imaginative company that desired a bold interactive website with an advanced content management system (CMS). From recipes, to coloring books, to apparel, CherryMan's staff is able to update everything and anything through their CMS. The redesign also incorporated a new navigation strategy that makes it easy and intuitive for users to move around the site.
Using a mobile-first mindset, we were able to create an exciting website for any type of device. Fun transitions and changing graphics make for a unique experience on every page, with all the same content accessible on any screen size.
With such an energetic mascot, our design team was thrilled to create many custom variations of "CherryMan" that appear in various locations throughout the site. Our team really enjoyed channeling his personality and creating many different CherryMan scenes—from CherryMan swinging on a cherry tree, to CherryMan peeking around a corner wearing his Wayfarer sunglasses.
After the design was finalized, development quickly moved forward. Using technologies that have just been introduced into web design, we were able to pursue new concepts of transitioning from a flat design into an interactive website. One of the more unusual elements of the development process is the way products and recipes dynamically import from the CMS pages. This, along with the other unique elements, gave our developers a fun challenge.
The end result is a new site that the staff and users love to visit. We are already working on our second project together!
Roadmap to Success
Promote strong loyalty for the CherryMan brand by creating a whimsical website enjoyed by all ages.
Full Service Support
Providing ongoing design, development, and social media updates along with technical and content management support.
Intuitive Software
Created a fun and professional environment designed to invite customers into the wonderful world of CherryMan.
Custom Software Development
Constructed custom interfaces for shopping and recipes, along with playful animations and unique randomized images.