Website Hosting
The benefits of hosting your ColdFusion application with AVIBE.
Once we've designed and developed your new site, the next step is to provide state-of-the-art ColdFusion or Web Application Hosting services. Our consistent, full-powered Web Hosting assures that your site is up and running and fully functional. Our team of experts is also happy to maintain and host your existing websites built in ColdFusion or .NET.
Cloud Hosting Services and Solutions
We specialize in leveraging cloud resources and solutions to propel your business forward. With our adept support and management of Azure and AWS services, you can rest assured that all intricate details and setup are handled seamlessly, saving you time and effort.
Let us bring your vision to life while you focus on what matters most – your business's success.
Secure and Monitored
Our team will fortify your Web Application's security to the highest standards while seamlessly integrating a comprehensive set of monitoring and analysis tools, guaranteeing uninterrupted user experiences with maximum uptime.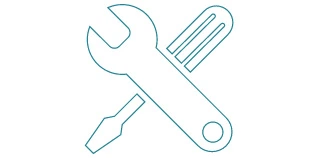 AVIBE specializes in ColdFusion Web hosting, but we also offer numerous other Web and Cloud Hosting Solutions and Services. Unsure if we can host your website? Just contact us!