Website Hosting
The benefits of hosting your ColdFusion application with AVIBE.
Once we've designed and developed your new site, the next step is to provide state-of-the-art Web hosting services. Our consistent, full-powered Web hosting assures that your site is up and running and fully functional. Our team of ColdFusion experts is also happy to maintain, and host your existing websites built in any supported version of CF.
Website Hosting Server Information
Dell PowerEdge Servers
Intel Xeon Multi-Core CPUs up to 3.86GHz
Up to 96GB of RAM
Enterprise HDD and SSD Storage
Redundant Power Supplies
Redundant 1000Mbit Network Connectivity
Secure Data Center
AVIBE's data servers are located in downtown Portland, Oregon, in the Atmosera Data Center. Our bandwidth is supplied via redundant OC-12 and OC-48 fiber optic connections from MCI, US Pops, Time Warner, and Electric Lightwave. Our servers are in a private area located in a Class A secure building with through-floor air conditioning, keycard-only onsite access, video monitoring, redundant UPS battery backup, and generator backup.
Electricity in the data center is conditioned and filtered by a UPS system with redundant feeds to the City of Portland utility power substations and a 750-kilowatt generator, which provides power during electrical outages, assuring our promise of uncompromised Web hosting.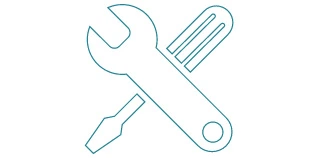 Though AVIBE specializes in ColdFusion Web hosting, we also offer hosting for html. Unsure if we can host your website? Just contact us!