Intranet/Extranet Design and Implementation
Creating custom intranet/extranet solutions in a variety of industries.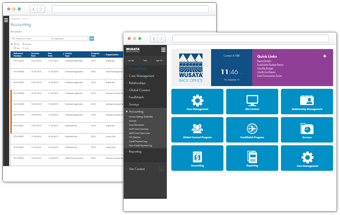 We approach each project to assess our client's needs, and create intuitive applications to help improve efficiency and facilitate new levels of collaboration. Our intranet/extranet design and development methods are founded on industry-standard security practices, ensuring that our clients' sensitive information is safe and uncompromised.
AVIBE recognizes that the ability to access critical information from anywhere, at anytime, provides our clients with strategic advantages in their industry.