Nudge Marketing - Sometimes Your Customers Need a Little Nudge
5-28-2021
What is Nudge Theory?
Nudge theory was popularized by Richard Thaler. Nudge theory is a way to influence behavior through indirect suggestions and positive reinforcement. We've all seen basketball hoops setup over garbage/recycling bins. This is a great example of a nudge that encourages people to clean up after themselves. Nudge theory is often applied subtly; you probably wouldn't even notice it if you weren't looking for it – this is what makes it a successful marketing tactic. We see nudge theory applied in the real world and are seeing it applied more and more online, especially when visiting online retailer websites.
How is Nudge Theory Applied?
BJ Fogg, is a behavioral scientist at Stanford University who discovered and created the "Fogg Behavior Model". In order to encourage users to take action, they must be motivated, able, and prompted.
B=MAP - "Behavior (B) happens when Motivation (M), Ability (A), and a Prompt (P) come together at the same moment."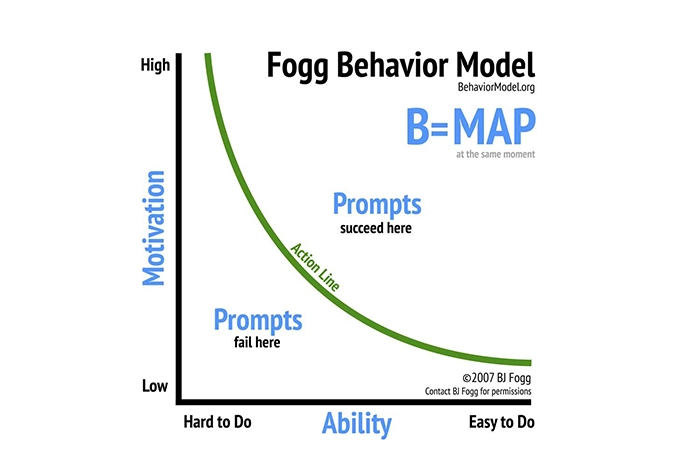 Image Credit: www.behaviormodel.org
Nudges are successful when the prompted action is easy and enjoyable for users and the timing is perfect. The Fogg Behavior Model is the perfect equation for successful nudge marketing application. Applying this formula to your online marketing strategies can encourage your users to take action, all while providing them with a great user experience.
Online Nudge Marketing Applications
Online nudges, when applied strategically, can have a positive impact on customer conversion rates and customer sign-ups. I mention "applied strategically", because nudges are also capable of negatively affecting your numbers if the nudge leads to a negative user experience. Similar to animation application, if it's overused it becomes an annoyance to users and can lead to dropped engagement and reengagement figures.
Ecommerce sites apply popular psychological principles to their product offerings to nudge their users to purchase, here are a few examples:
Social Proof – People often copy the actions of others. Yes, 'keeping up with the Joneses' is very real. Flagging bestseller products as, "Bestseller" or "Popular" can encourage users to buy.

Similarly, marking products as scarce can also encourage conversions. You've likely seen products flagged as, "Only 2 Remaining" or "Order in 10 minutes and you'll get it tomorrow!"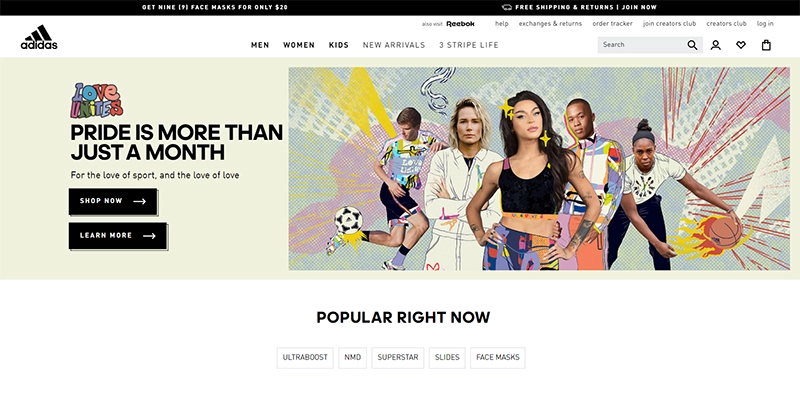 Exit Intent Overlays – We've likely all experienced a pop-up modal, or exit intent overlay appear on our screen offering us 10% off of our next purchase if we share our email address. This type of visual cue (as long as it has a clear "X" button to close the modal) can be very successful in keeping users on the page and eventually checking out with their discount applied.

Not only is there an increased chance for a conversion, the company has also captured the user's email address to remarket to them.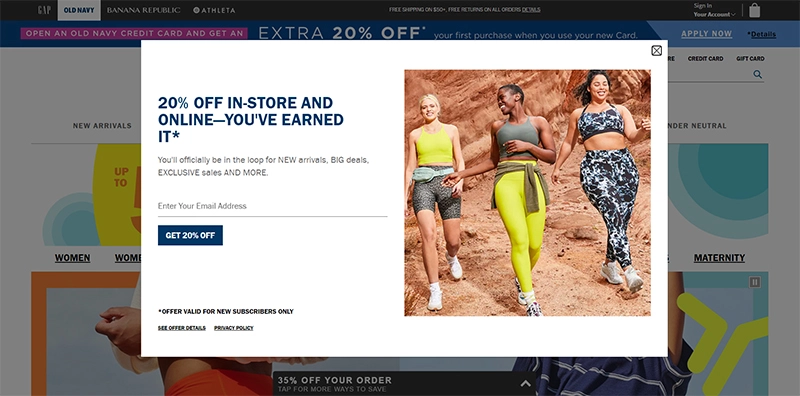 Price Anchoring – This is a great technique for providing users with a starting point that will influence their purchasing decision. Price anchoring is seen a lot on Google's shopping ads where it lists the original price (e.g., anchor), typically with a strike through the original price and the sales price listed right next to the original price.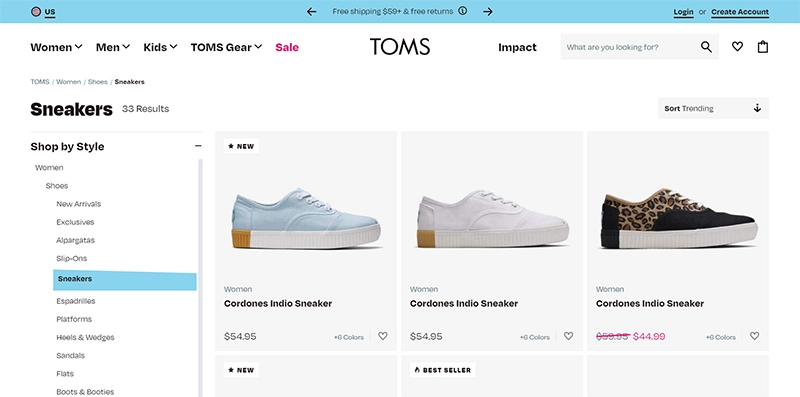 Nudge, Don't Push Your Users
Nudges are powerful when applied correctly. Overuse and forceful user prompts won't help your conversion rates. Although nudge theory is powerful, nothing is more powerful than the results and knowledge your business will receive by continuing to invest in user persona discovery and user experience updates. The more you know about your users the better; it will help influence when and where nudges should be applied to support your business goals.