Business Intelligence (BI) – Making Informed Decisions Using Data and Technology
4-24-2020
What is Business Intelligence?
Business Intelligence (BI) leverages software to turn data into actionable insights that inform educated business decisions. There are many BI tools available to businesses that allow them to analyze their various datasets and then output findings/trends in a report, dashboard, or graphs for ease of interpretation.
BI offers a way for businesses to combine multiple datasets in order to make cognizant business decisions; it can require numerous datasets from various departments to get a full view of current and historical trends. BI software and tools make data accessible, intuitive, and user-friendly; negating the need for a data analyst to interpret your data.
Business Intelligence Strategy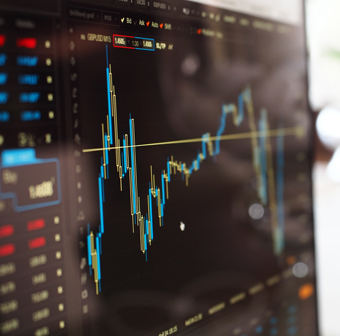 Before your business decides on BI tools and software, it's important to outline your business' visons and goals. This will help identify teams and appropriate datasets to support your business' BI strategy and key performance indicators (KPIs). A great place to start is assessing your current datasets to ensure that necessary data can be compiled as intended; data silos and resources can potentially halt progress early on.
Communication is key when defining your BI strategy. Stakeholders, IT, and subject matter experts (SMEs) are crucial when defining you current business goals. These teams should know what current and historical data is available, understand what is working now, and what isn't working well across departments in terms of data analysis records and toolsets.
Understanding your business' current BI toolsets is crucial before selecting BI software. Are they working well for you now? Will they meet your business needs in the future? These questions help ensure that your BI tools will allow your business to advance from a data perspective. Keep in mind, there is no one-size-fits-all business intelligence strategy; it should be personalized to fit your business needs.
BI Software and Toolsets
When searching for business intelligence software there are many factors to consider:
How adaptable is the software? Can it accommodate varying datasets and goals? Is it customizable?
How easy will it be to compile and combine varying datasets into the software? Is that process maintainable?
Is it possible for anyone on the team to get useful information in an intuitive way?
Is data available on mobile and still understandable at a glance?
Can the solution be branded to your business?
Are the visual representations of KPIs obvious and easy for users of all technical abilities?
There are many highly sought after features in BI software that businesses see as key requirements for BI tools:
Dashboards and intuitive visualizations (e.g. charts, and graphs)
Reporting on various datasets with ability to export
Data mining capabilities that find patterns in large datasets
Ease of data importing from various platforms
These features are extremely valuable and should be vetted when determining what BI software is best for your business; this can help determine if an off-the-shelf or custom solution is needed to accomplish your business goals.
Custom versus Off-The-Shelf BI Software
There are pros and cons for custom solutions versus off-the-shelf business intelligence management and visibility. Custom BI solutions are built based on your unique business needs, which typically takes longer to deploy than purchasing an off-the-shelf solution. However, the custom solution will likely be better suited for long-term as it can be adapted to scale with your evolving business needs.
Off-the-shelf solutions are more affordable right out of the gate, but are often associated with a yearly subscription cost that can add up over time. These platforms are built to address the needs of as many users as possible. This means there are a number of features available but they likely won't meet all of your expectations due to limited customization options.
There is no right answer when deciding what platform is best for your business. It depends on budget, time to launch, and flexibility to scale over time.
AVIBE can work with you to determine what business intelligence option is best for your organization's unique needs. Schedule a consultation with us.
The Future of BI
Data visibility has become increasingly necessary for businesses to operate and forecast plan. It will be interesting to see how BI tools evolve with technology. We can expect to see machine learning and artificial intelligence (AI) play a bigger role in identifying new data and forecasting trends. We can also expect to see more integrations with outside platforms, and we can anticipate that we will become a more data-driven culture by empowering teams with access to valuable and actionable data. We're excited to be a part of this evolving space!