2022 Iconography Trends
3-25-2022
What is Iconography?
Iconography is all around us in real life and on the web. Iconography is a very helpful design technique to aid in online user journeys and support the user experience (UX). The definition of iconography according to Merriam-Webster is, "pictorial material relating to or illustrating a subject". Iconography is a great way to visually communicate actions, navigation, interactions, ideas, and intent online. Icons can help users to identify topics and actions quickly. From a design perspective, icons also save screen real estate and are aesthetically appealing.
Iconography Design Best Practices
There are several UX principals to keep in mind when designing a new icon set:
Keep it simple – nuff said
Be thoughtful with color – color can have its own meaning or connotation (e.g., red means stop)
Make sure the meaning and intent is obvious – if it takes a minute to understand what it's signifying, it's not clear enough
Uniformity is key – icon sets need to share a consistent color palette and styling
If your icon sets adhere to these best practices, you're in good shape!
Icon Trends
Just as web design and logo design trends change, the same goes for iconography. Here are some iconography trends you can expect to see this year.
Transparent Flat Icons
Transparency adds another layer of interest to the eye but are still very clean and understandable.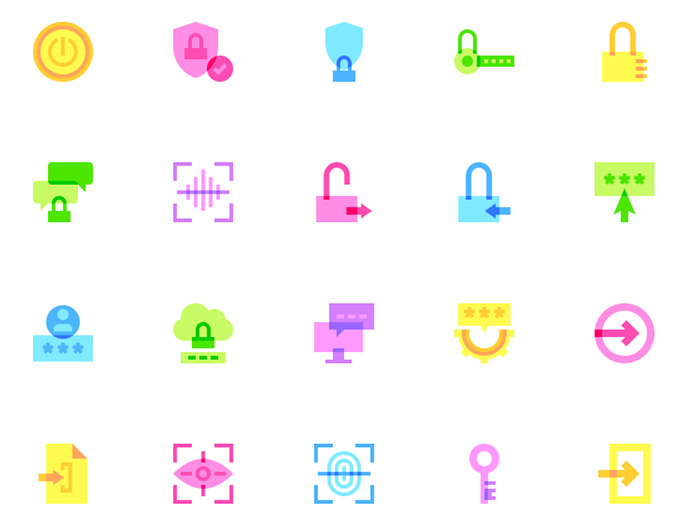 Image Credit: Freepik
Gradients
Gradients have been trending in logo design and provide depth to simplistic iconography.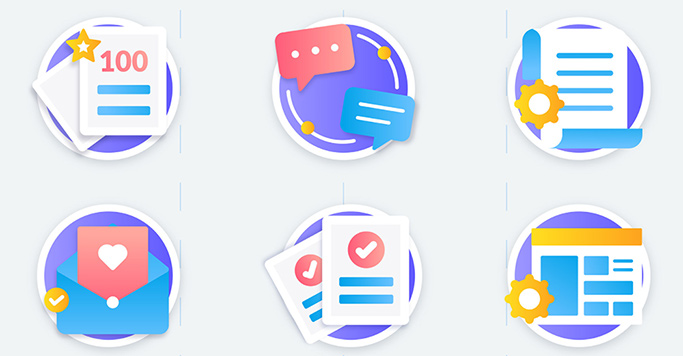 Image Credit: Aan Ragil Julianko
Illustrative or Hand-drawn
Illustrative icons are used as decorative elements and contribute to the entire site's design.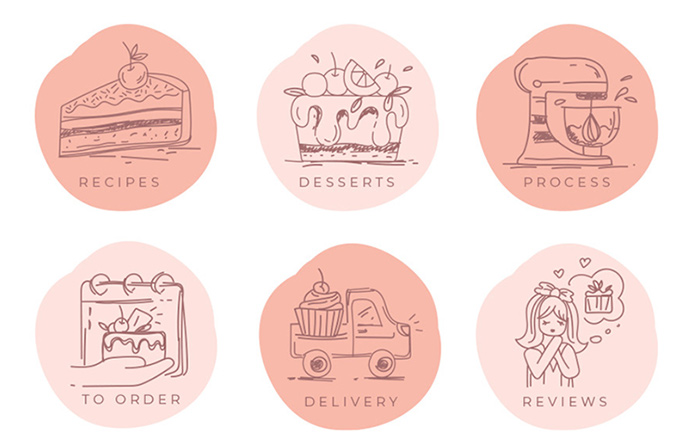 Image Credit: Zeifert Inna
Minimalistic
Monochromatic color using lines only or simple shapes.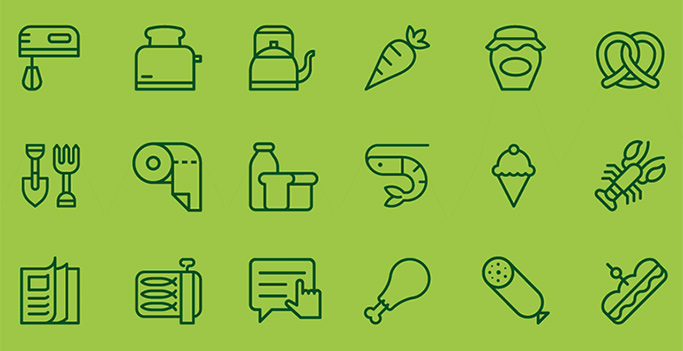 Image Credit: Makers Company
Icons with Depth
The use of drop shadows and bevels creates a 3D effect.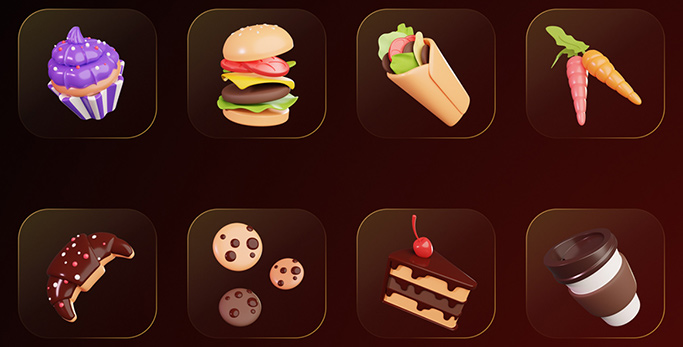 Image Credit: Icon Design
Bright Colors
Bright colors make icons stand out.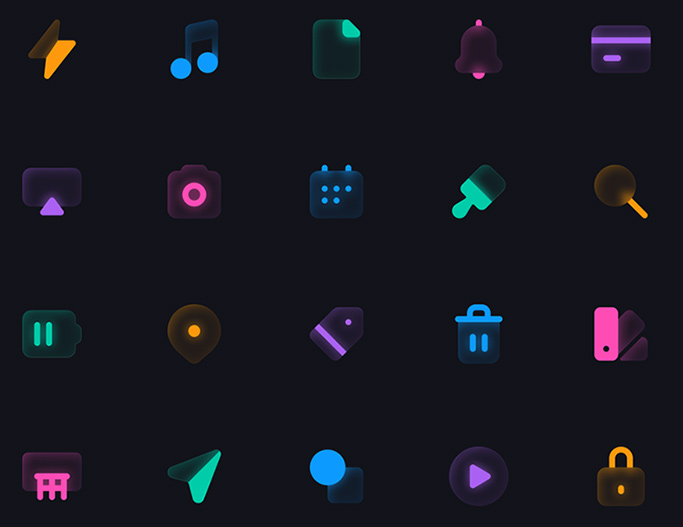 Image Credit: Dima Groshev
Iconography and Your Business
Your business' branding, style guide, and website interfaces should lay the groundwork for your icon set's color strategy and styling. Be sure to take into account your users' demographics, online needs, and make sure that the icons created support them; after all, they are the group that matters most. Remember, iconography should be obvious and useful. The main goal of icons is to aid users and help connect them to your brand. If your business' iconography isn't supporting your users' experience, you may want to consider re-strategizing your icon set approach.