Build vs. Buy: Navigating the Custom Software Decision
10-11-2023
In the ever-evolving landscape of technology,
organizations
f
ace
a critical question: Should they build their own custom software or opt for the convenience of buying an off-the-shelf solution?
It's
a decision that
can't
be taken lightly, as it holds the power to reshape
your
company's operations, influence its budget, and
ultimately shape
its long-term success.
At AVIBE
,
we understand t
hat this
isn't
a simple
choice and recognize that
there's
no one-size-fits-all
answer
; e
ach business is as unique as its goals and needs
.
Your decision on whether to build or buy software is not just a technical one;
it's
a strategic move that can chart the course for your company's future.
Let's
discover the key factors that come into play and equip you with the tools to make the right choice for your business.
Understanding the Build vs. Buy Dilemma
In the world of software development, two primary paths
emerge
when a business seeks a new solution: custom software and off-the-shelf solutions.
Custom Software

is a

n

application developed from the ground up to meet the unique requirements of

your

business. Custom software is designed to address your company's specific processes, workflows, and

objectives

, offering unparalleled precision and flexibility.
Off-the-Shelf Solutions

, on the other hand, are pre-packaged software applications or systems available for purchase or licensing. These solutions are created to address common problems faced by a wide range of businesses. Instead of customization, they offer convenience and speed of deployment.
At AVIBE, ou
r goal is to
assist
you in making the right choice
between the two solutions
. We understand that
what works for
one business may not be suitable for another.
With
this in mind, we aim to ensure that your decision aligns perfectly with the specific goals, needs, and constraints of your business.
In
this discussion,
we'll
explore the pros and cons of both approaches and provide you with the tools to make an informed decision that aligns with your unique circumstances. Whether
you're
seeking
a perfectly tailored solution or a convenient off-the-rack
option
, your choice should be driven by what best serves your business
objectives
.
---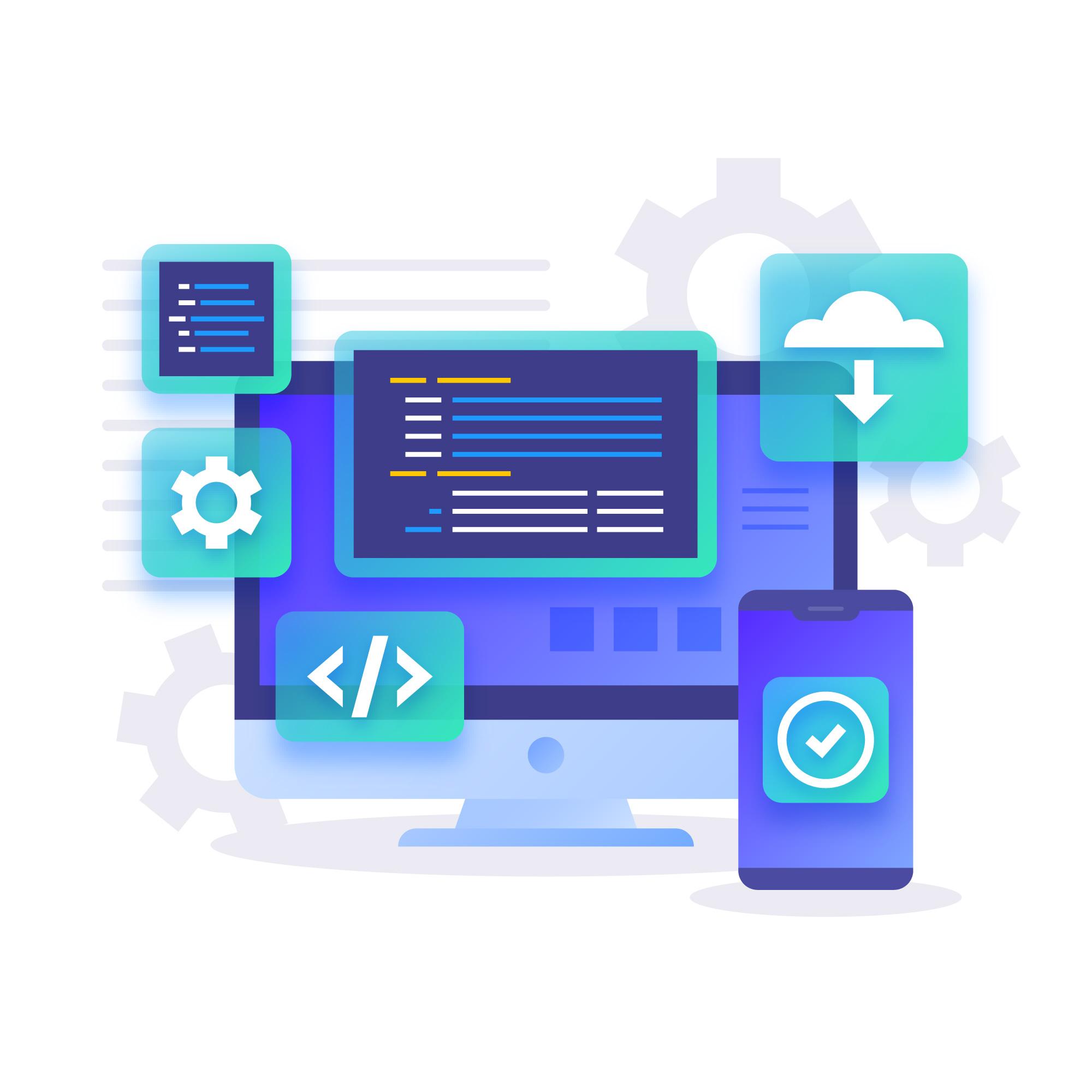 Pros and Cons of Building Custom Software
Tailored to Specific Business Needs

:

Custom software is designed from the ground up to meet your business's unique requirements. It aligns perfectly with your processes, workflows, and

objectives

. This tailored approach ensures that the software addresses your specific pain points and enhances productivity.

All-In-One Digital Tools Platform

: Custom software solutions not only address specific business needs but can also integrate all your digital tools into a single, cohesive platform. This consolidation of tools creates a unified ecosystem that streamlines operations, enhances data management, and

facilitates

seamless communication across departments.

Greater Flexibility for Future Growth and Changes

:

Custom software offers unmatched flexibility. It can evolve and adapt as your business grows or changes its processes. You have control over the software's development roadmap, allowing you to incorporate new features and functionalities seamlessly.

Competitive Advantage

:

A well-designed custom solution can

provide

a competitive edge. It can be a source of innovation, allowing you to implement unique features that set your business apart from competitors.

Connecting data to custom software solutions can further amplify the benefits of this tailored approach. By integrating your data seamlessly into the custom software, you create a powerful

synergy

that enables the generation of unique, data-driven reports. These reports

provide

valuable insights and analysis that cater specifically to your business's needs, making it easier to make well-informed

decisions

.
Typically

Higher Initial Costs

:

Much like choosing between renting and buying a home, opting for custom software development may involve higher

initial

costs. However, just as owning a home can

lead

to long-term financial benefits, custom software aligns precisely with your business needs,

eliminating

unnecessary

expenses like

licensing

fees, and enhancing overall operational e

fficiency,

ultimately resulting

in

substantial

cost savings over time.

Longer Development Times

:

The process of designing, developing, and testing tailored software can take more time,

extending

your

time-to-

launch

.
Pros & Cons of Buying Off-the-Shelf Software
Lower Initial Costs and Faster Implementation

:

Off-the-shelf solutions typically have lower upfront costs because the development expenses are distributed across many users. Additionally, these solutions are pre-built and ready to deploy, reducing implementation time.

Vendor-Provided Support and Updates

:

When you

purchase

off-the-shelf software, you often receive vendor-provided support and regular updates. This can save you time and resources in

maintaining

and troubleshooting the software.

Proven Track Record with Existing Users

:

Established

off-the-shelf solutions often have

a track record

of success with existing users. You can

benefit

from the experience and feedback of other businesses that have used the software.
Require

s

Adapting Business Processes to Fit the Software

's Capabilities

:

Off-the-shelf software is designed to accommodate a broad range of users. This means that your business may need to adapt its processes to fit the software's capabilities. This can lead to workflow changes and potential resistance from employees.

Limited Customization Options

:

While off-the-shelf software provides convenience, it comes with limitations in customization. You may not be able to implement specific features or modifications that are crucial to your business processes.

Potential for Hidden Costs Like Licensing Fees

:

Some off-the-shelf software solutions come with hidden costs, such as licensing fees based on the number of users or

additional

modules

required

for full functionality. These costs can accumulate over time, creating a situation where it can feel like

you're

held hostage by the company because your vital data lives within their ecosystem. Furthermore,

there's

the risk that the off-the-shelf software provider may go out of business, leaving you with zero support and potential upgrade

paths.
Careful consideration of these factors will guide you towards the solution that best suits your organization.
---
AVIBE engaged in a collaborative discovery process working to identify problems and establish overall project objectives through a series of workshops. A new Business Management Application that was tailor-made to fit the way they do business. This new digitized system allowed for numerous successes such as the following:

Read the entire case study here!
---
Decision-Making Framework
To help
your
business navigate the build vs. buy software decision and make an informed choice,
it's
crucial to
establish
a structured decision-making framework.
Here's
a checklist that you can follow:

Define Your Business Goals and Needs
:
Clearly articulate your business
objectives
and specific needs that the software solution must address. Consider factors like scalability, industry-specific requirements, and competitive advantages.

Assess Your Budget and Resources
:
Determine
your budget constraints and the resources available for software development and implementation. Balance the trade-off between upfront costs and long-term expenses.

Evaluate Your Timeline Requirements
:
Assess the urgency of your project and your
time-to-
launch
goals. Consider how project complexity might
impact
your timeline and whether speed is a critical factor.

Analyze Integration Needs
:
Examine how the new software will integrate with your existing systems. Consider data migration requirements and the compatibility of the solution with third-party applications.

Consider the Customization Factor
:
Determine
the level of customization your business
requires
. If unique features or workflows are crucial, lean toward custom software.

Examine Vendor Support and Track Record
:
If considering off-the-shelf solutions, research the vendor's reputation, support offerings, and
track record
. Ensure that they can meet your ongoing support needs.

Account for Hidden Costs
:
Be aware of hidden costs associated with both custom and off-the-shelf solutions, like licensing fees and maintenance expenses. Custom software typically offers greater flexibility to tailor your solution without incurring unexpected upcharges,
whereas
off-the-shelf platforms may charge extra for
additional
features,
impacting
your total monthly fees.

Engage Stakeholders
Effectively
:
Involve key stakeholders from various departments in the decision-making process
, as their insights can provide valuable perspectives and help ensure alignment with organizational goals.
Make
sure to include all relevant
departments, as the impact of a
software
decision can span across the organization, and not considering everyone can lead to missed opportunities and challenges.

Create a Cost-Benefit Analysis
:
Quantify the costs and benefits associated with each option. Compare the financial implications, long-term value, and potential return on investment.
It's
essential to look beyond short-term considerations and evaluate costs over a 10-year horizon, especially since our custom
solutions
typically have a lifespan of 10-15 years.

Explore Case Studies and References
:
Research case studies and references related to both custom and off-the-shelf solutions in your industry. Learn from the experiences of similar businesses.

Seek Expert Consultation
:
When in doubt, consult with experts in software development and technology consulting
, like AVIBE!
We
can
provide
insights, recommendations, and help you weigh the pros and cons.
---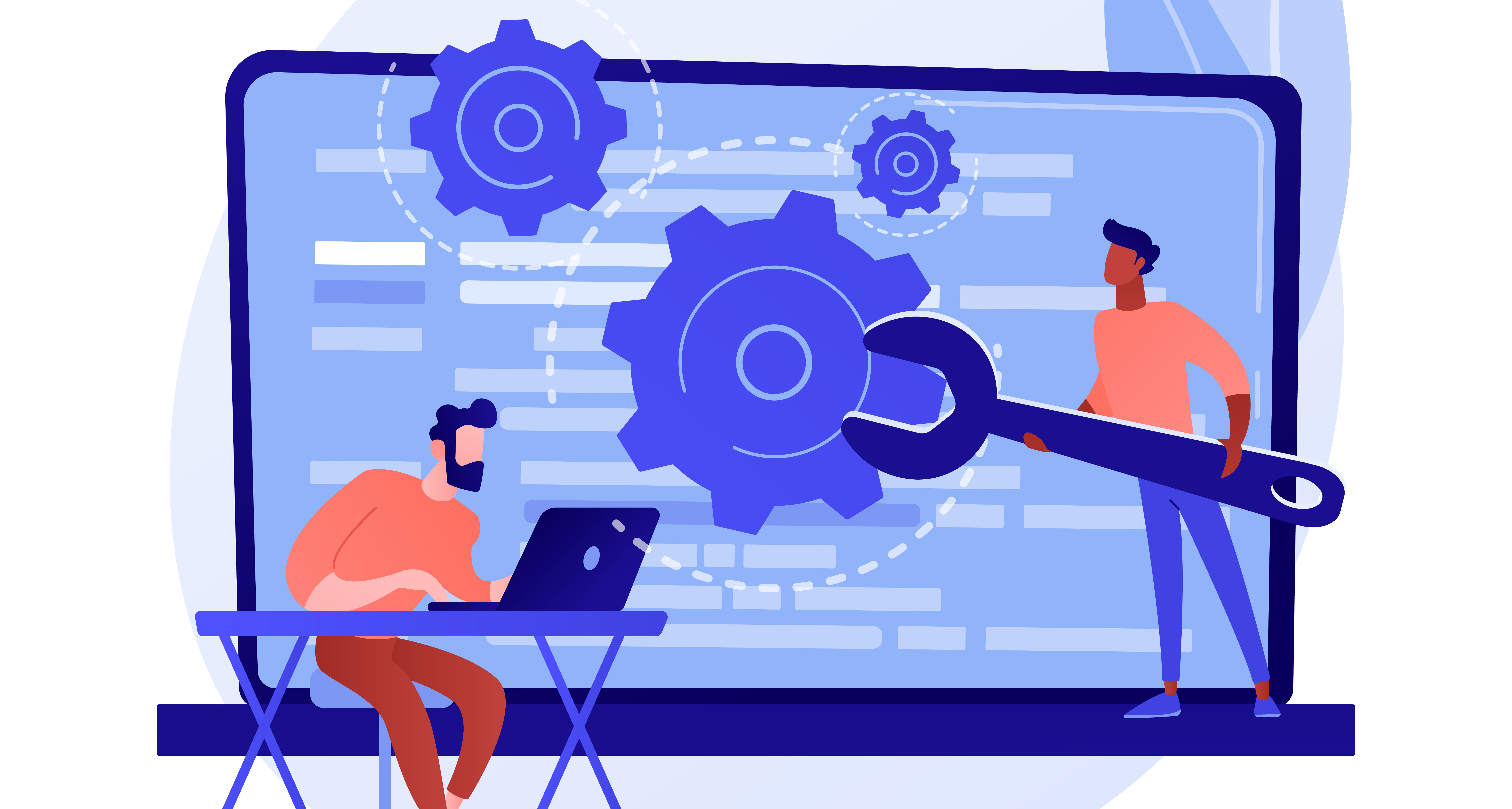 In making the build vs. buy decision for software solutions, remember:
Unique Fit

: Custom software offers tailored solutions, while off-the-shelf options

provide

convenience.

Consider Carefully

: Evaluate budget, resources, timeline, and integration needs.

No One-Size-Fits-All

:

There's

no universal answer; choose what aligns with your goals and resources.

Data-Driven Decision

: Make choices based on careful consideration and data analysis.
In the end, your decision should match your business's unique circumstances. Careful consideration and data-driven choices pave the way for success.