Search Engine Optimization
Strategic keyword placement and site architecture is key to elevate your online presence.
Search Engine Optimization (SEO) is not something that you set and forget, it needs to be monitored and updated often for optimal internet marketing results. A•VIBE utilizes Google™ Analytics and Google™ Ad Words to report and monitor online marketing campaigns as well as our organic SEO efforts for our clients. We pride ourself on designing and developing "search engine friendly", responsive websites to ensure our clients' are being seen by their target audiences while they are searching on Google™.
Keyword focused content is the key to successful organic and paid, internet marketing campaigns.
Successful keyword implementation within website content requires thorough research in order to be competitive and rank above your competitors. A•VIBE's SEO experts determine who your target audiences are during our requirements gathering process and are able to perform research to determine what keywords and phrases are being searched by those user groups. After determining what keywords are most beneficial to include in the content as well as the metadata, our team can strategically implement targeted keywords throughout the site to optimize each page individually. A•VIBE performs regular SEO check-ins and provides comprehensive SEO reports that make it easy for our clients to understand the data and how it influences new suggestions or campaigns.
Targeted messenging supports conversions.
Consistent messaging backed with supporting keywords is pertinent to any successful internet marketing campaign. A•VIBE's marketing-focused copywriting skills ensure that the content encourages conversions and boosts your business' ranking on Google™.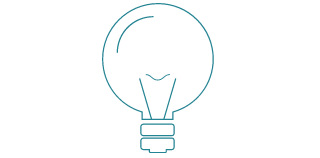 We help identify our clients' marketing goals and utilize our expertise to make them happen.